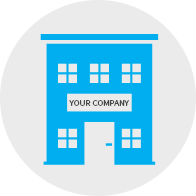 Questions?
888-519-1666
Monday-Friday
8:00am to 6:00pm MST
Thinking of owning your own business?
Opening your own business is exciting and thrilling. It's everything that comes after the excitement and thrill has worn off that dictates whether a small business will make it or not. It's up to you to maintain and stretch out the "thrill and excitement" period forever.
The first step to owning your business is making sure you have the correct tax and legal structure in place to protect your new investment. Not all business are made the same so it's important to know what to look for when creating a new business entity.
Let our experts guide you through the process in setting up your new business venture corretly.
Here's what you get...
Select a business structure that best fits your needs by evaluating tax advantages, legal exposure, ease of operation and portability should you need to relocate
Prepare and file all required state applications and licenses to leagally operate in your State.
Prepare and file your application for your Federal Employer Identification Number
Determine if a registered agent is right for you
Learn the legal requirements you'll now have as an operating business
Receive a quick tips guide for at your fingertip resources for your specific State.